Honey lime dressing is absolutely amazing. Learn how to make it quickly and easily with this recipe. It is a family favorite and I love we can use it with all our favorite salads. It's so versatile. Have made it a hundred times. All you need are 5 simple ingredients. You can make larger batches so you never run out.
You know what's one of the best ways to make salads and vegetables taste amazing? Obviously, a delicious dressing! As I always say, salads are worthless without dressing. You'll never purchase store bought balsamic dressing again after trying this one.
Honey lime Dressing Ingredients
Lime: you can use what you have on hand. I use the organic lime juice. It is ok to use lemon juice.

Olive oil: It is best to buy quality olive oil. Choose cold-pressed, organic and extra virgin oils. Check out Things to Look for While Buying Olive Oil.
Honey: find a beekeeper who keeps the bees in a quiet, forested place, away from the city and pollution. Grab an organic raw honey. If you want, you can substitute agave syrup.
Garlic: it adds a special flavor. Some people don't like garlic. If I don't have it, sometimes I just skip it. The dressing still turns out perfectly. You can use garlic powder instead of fresh garlic.
Mustard is made from the seeds of the mustard plant. Mustard imparts a unique flavor to this homemade honey lime dressing.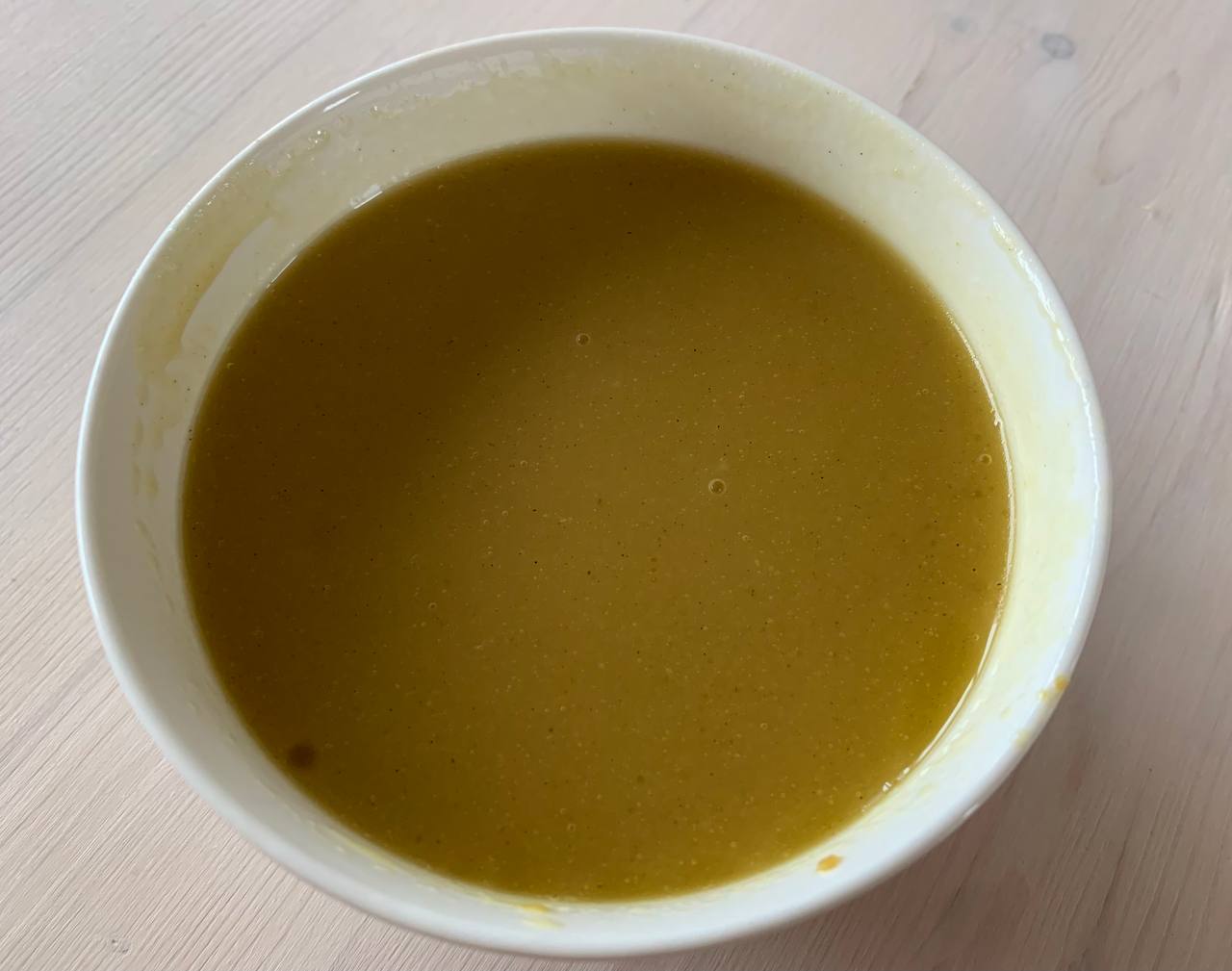 Ingrediends needed for homemade honey lime dressing
1-3 tablespoons organic lime juice
1-3 teaspoons dijon mustard
3 garlic cloves (sometimes, I skip it)
9 tablespoons cold-pressed organic extra virgin olive oil
3 teaspoons organic raw honey or agave syrup
How to make honey lime salad dressing
Combine all ingredients together, stir and add to your favourite salad.
Ways to use this  honey-lime salad dressing
I really love a simple citrus dressing and always have citrus on hand so I can easily pull a simple dressing together in a pinch. You can use this dressing with your favorite salad or as a steak marinade. Acid is a very effective way to tenderize steak, and citrus always does the trick. Freshly squeezed lemon or lime juice can add a kick to your meat, just perfect taste for grilling. Honey lime dressing pairs well with oven-baked meat.
How to store honey lime dressing
How long does honey lime dressing last in the fridge? Well, if you keep tightly covered in the refrigerator it can last for up to two weeks. Just keep it refrigerated and tightly covered.
Nutrition facts
Olive oil. Consuming more than half a tablespoon of olive oil a day may lower the risk of heart disease, high cholesterol and high blood pressure. Make sure you use quality organic and extra virgin olive oil. Olive oil helps maintain healthy blood flow and clear debris from the arteries. Olive oil intake can significantly reduce the deposit of fat in the liver.

Is a lime healthier than a lemon? Lemons have significantly more citric acid than limes. Plus, they are an excellent source of potassium and magnesium. But, when it comes to other nutrients, lime fruits are actually healthier. They contain phosphorus, vitamins A and C, B6, B3, calcium, potassium, magnesium and folate.
Lime fruits are nutritional powerhouses — high in vitamin C, antioxidants, and other nutrients. Lime fruit may help:
Wounds recover faster by reducing inflammation and stimulating collagen production. Collagen is an essential protein that aids wound repair
Boost your immune system.
To keep your skin healthy.
Reduce heart disease risk factors. Vitamin C may protect against atherosclerosis.
Prevent kidney stones.
Increase iron absorption
Lower risk of certain cancers
Honey, specifically raw, is considered a superfood. Honey has numerous benefits. Raw honey boosts immunity and has antibacterial and antiviral properties that can help boost your immune system and fight sickness. According to the US Institute of Health, raw honey contains several vitamins and minerals, including vitamins A, C, D, E. Honey has a high concentration of the B-complex vitamins including thiamine, riboflavin, niacin, and pantothenic acid.
Garlic helps boost your body's immune system, reduces high blood pressure, and helps reduce cholesterol levels. It can help with cancer prevention. Garlic has antibiotic properties and may prevent Alzheimer's and Dementia.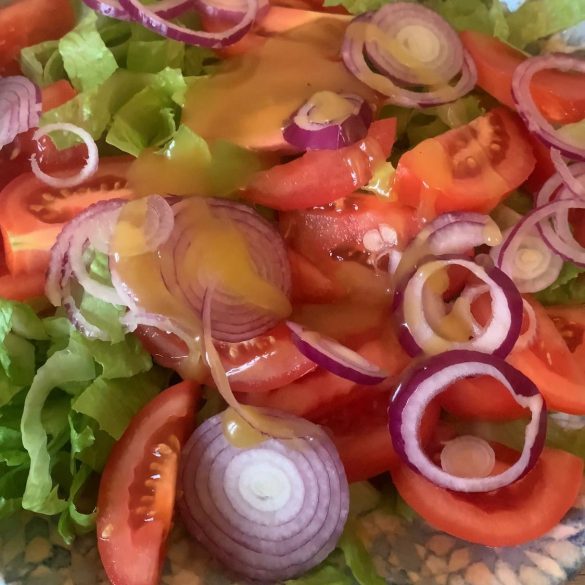 Ingredients
1-3  tablespoons organic lime juice
1-3 teaspoons dijon mustard
3 garlic cloves (sometimes, I skip it)
9 tablespoons cold-pressed organic extra virgin olive oil
3 teaspoons organic raw honey or agave syrup
Instructions
Combine all ingredients together, stir and enjoy!
Did You Make The Recipe? I want to see!
More condiment recipes:
Salad with honey lime dressing:
Italian Cobb Salad with Gorgonzola
If you are looking for inspiration click here
Follow me on Instagram and tag #kaylamagazineofficial to see your amazing creations!